Wedding Reception Venue

Hadleigh, Essex
Are you looking for a wedding reception venue in the beautiful market town of Hadleigh? We are located within easy reach of Suffolk and Essex.
Priory Hall only offers one package deal, and that isn't the typical package deal offered by other venues. We offer the couples that want to use our venue for their wedding, their way.
It is your day, and we want to provide you with the perfect place to have a great day and a wonderful celebration.
When you choose us to host your wedding, you can be sure that there will be no hidden costs at all. We are very open to you as we know you have a budget for your wedding and we do not want to be the reason you go over it!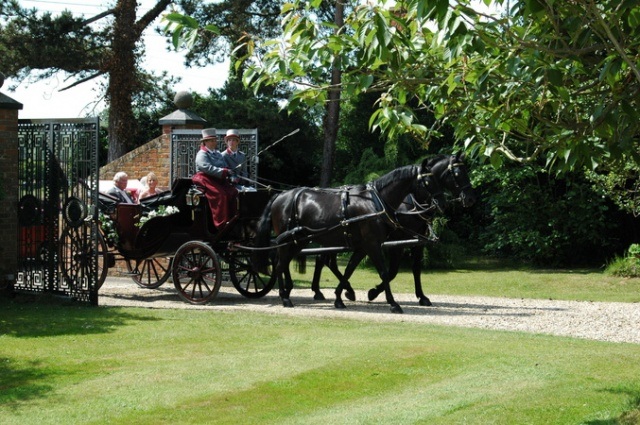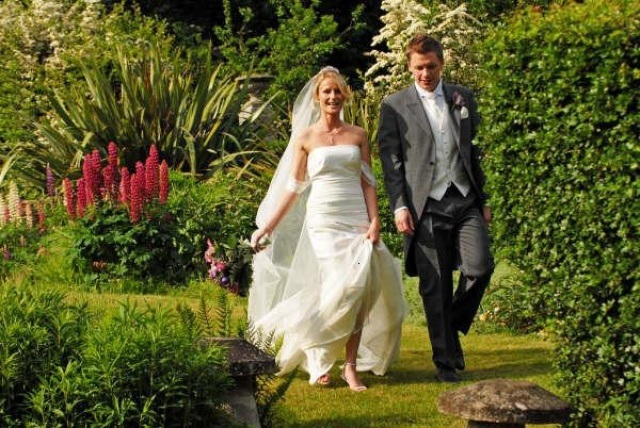 Our wedding venue is the Tudor Hall, a beautiful space which holds on to the luxurious feel that the Tudor's were known. The venue can hold up to 120 of your nearest and dearest and after the ceremony is complete and everyone has had a lovely cry it is time for the party.
The party can be in Tudor Hall as well if you like, or you can take advantage of the 22 arches of formal and informal ground surrounding Priory Hall.
We can supply a marquee which can hold up to 150 people and you can enjoy a fantastic night with all of the people you love.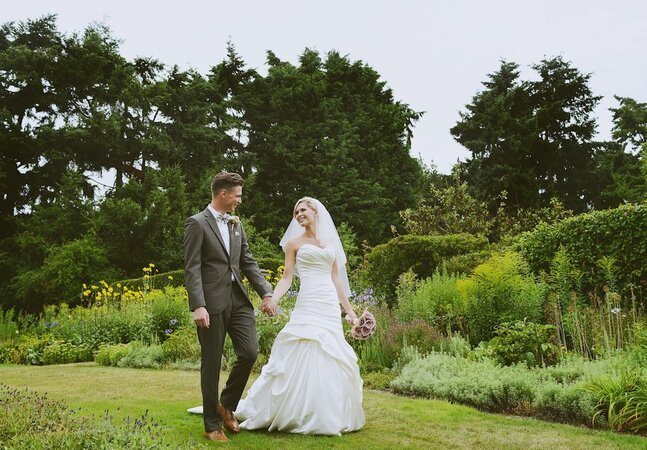 A wedding ceremony to remember
For couples seeking the idyllic summer wedding venue, our beautiful historic grounds provide the perfect backdrop.
Our stunning gardens and charming features make this a place to enchant your guests and create beautiful memories.
Our country house and well-kept acres of grounds offer the perfect setting for photographs and enjoying a glass of bubbly out in the sunshine.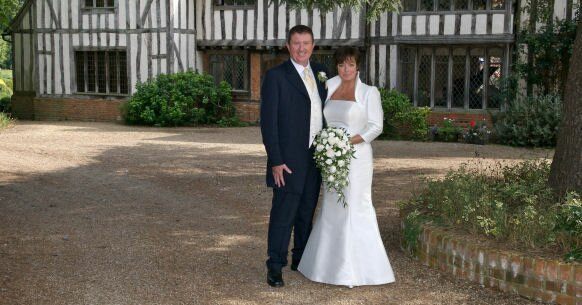 The magnificent Tudor building is a gem hidden within picturesque Suffolk countryside. Whether you choose an intimate church wedding or a civil service for the ceremony, we can accommodate a package to suit your preferences.
If you plan to include the ceremony within our grounds, your family and friends will be able to move smoothly onto the reception to enjoy a drink.
We want you to choose to have your special day your way. We allow you to use our grounds your way. So the bride feels like her perfect day is planned to the smallest detail.
Historical Tudor Wedding Venues in Suffolk
With fantastic views set in picturesque surroundings, our historic Tudor building stands out as the perfect wedding location. Our philosophy is to provide the space for large and small receptions designed to your requirements, with exclusive use for you and your guests.
We give you the choice and flexibility to create a fantastic wedding day for the bride, groom and all of your guests to enjoy. We make every effort to help you create your perfect day.
When you choose Priory Hall, as your wedding venue it is your way all the way. We are here to help you achieve your wedding, your style, we are here for you throughout your day as well, whenever you need us we will be there.
If you would like any more information about our beautiful wedding venue, then please do feel free to get in touch, we are always happy to help in any way we can.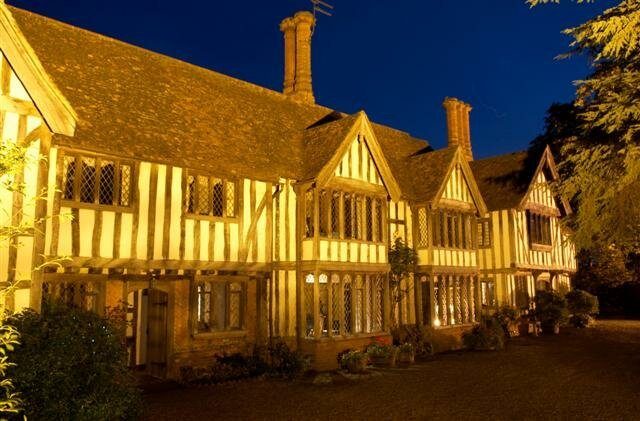 What to look for in the Perfect Wedding Venue
There are many things to consider when planning and choosing the perfect wedding venue for your wedding. The options are endless from an elegant country house, a beautiful beach, a quiet restaurant or a converted barn or a function room at a hotel.
What you need to consider is suitability for gets travelling to the wedding venue, the cost of hiring the venue, how many gets it will hold, and what is included in the hire it is essential when sticking to your budget.
Choose a Venue That Matches Your Vision
You will no doubt have a vision in your mind of the type and style of wedding you would both like to have. Choose a wedding venue that matches the image of your big day.
Make sure you make a guest list before you choose wedding venues; there is nothing worse than picking a wedding venue only to find that only half of your guests can attend. It will also help with your budget. Some costs will depend on the number of people you and your partner are inviting to your big day.
Understand What Is Included?
Speak to the organiser and check what they will include in the cost of the wedding venue hire. Some wedding venues will offer a complete wedding package that includes everything from champagne on arrival and catering to the colour scheme of your hired room or marque. Usually, a full package will consist of food for a set number of people, drinks, DJ, entertainment and a room for the night for the married couple.
Decide what style you want and stick to it, don't let others sway you. It is so easy to get carried away with what others think you should have or do. Remember the wedding day is all about you and your partner so it should be what you both want.
Getting the Best Value Venue for your Money
If you are sticking to a tight budget for your wedding day, you want to get the best value you can. Making a few changes can have a significant impact on your budget.
Choose an Out of Season Date
If the date of your wedding isn't necessary for your plans, try picking an out of wedding season date. May, June and September are the most popular wedding months. July and August are usually booked in advance. These months tend to be popular because the weather is often much more delightful. However, this is the UK, so the weather is never really guaranteed.
Go for a Mid-Week Wedding
Traditionally weddings tend to be held on Saturdays. If you pick a different day, the cost can be somewhat cheaper.
January, March, April and November are better months for your budget when choosing wedding venues.
Sunday's through to Thursday's are usually better days for availability at wedding venues and hotels and can be far more cost-effective.
At Priory Hall we know how all weddings are unique to each couple. Picking the perfect wedding venue is something all couples have in common.

Our team have many years of experience within the wedding industry and will be more than happy to help plan your big day. Our wedding venue is located in stunning surroundings and is perfect for wedding ceremonies.

Book our wedding venue for your special day.
Are you looking for a wedding venue in the Suffolk area that you and your guests will remember for years to come?

Call 01473 823 185 today to discuss your requirements. We offer weddings bespoke to your preferences.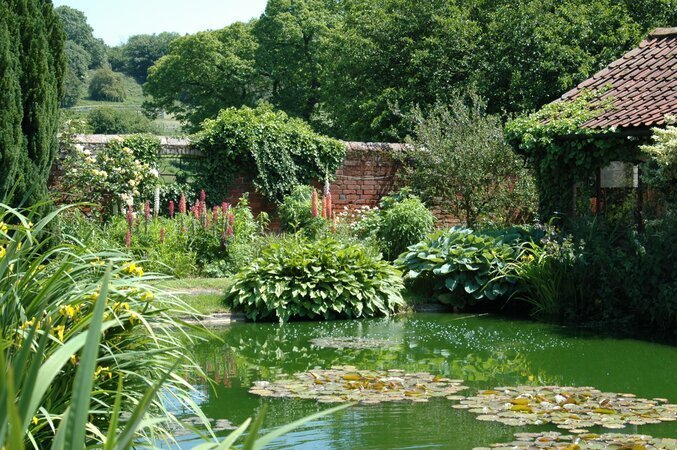 Why choose Hadleigh for your wedding venue?
Hadleigh is a scenic market town in the heart of Suffolk. Wedding Venues Essex is in easy reach of surrounding towns of Bury St Edmunds, Ipswich, Colchester and Sudbury. It makes it easy to travel to for your guests from any of these destinations.
Another feature of the town is it's proximity to lovely country villages including Clare, Dedham, Kersey, Lavenham and Long Melford. We offer your guests many options for booking nearby accommodation before the day of the wedding.
If any of your guests fancy exploring the local area before the event, there is the chance to take a walk down along the River Brett where keen anglers can enjoy a spot of fishing.
Hadleigh contains many beautiful buildings from various periods of English history. In fact, throughout the area, there is a total of 250 listed buildings. Several buildings of note include:
The Deanery Tower which is a grade II listed building dating back to 1495
The grade I listed Guildhall which was originally built as a Market Hall
Church of St Mary, a flint and freestone church with the oldest bell in Suffolk
The charming High Street with many interesting shops and buildings, 90% are listed
Would you like to book our lovely wedding reception venue in Hadleigh, Essex? Perfectly located for Ipswich and Colchester. Call 01473 823 185 today to discuss your personal requirements. We offer weddings bespoke to your preferences.