Whats A Good Budget For A Wedding
Posted by:
Admin
Tags:
Posted date:
23-07-2021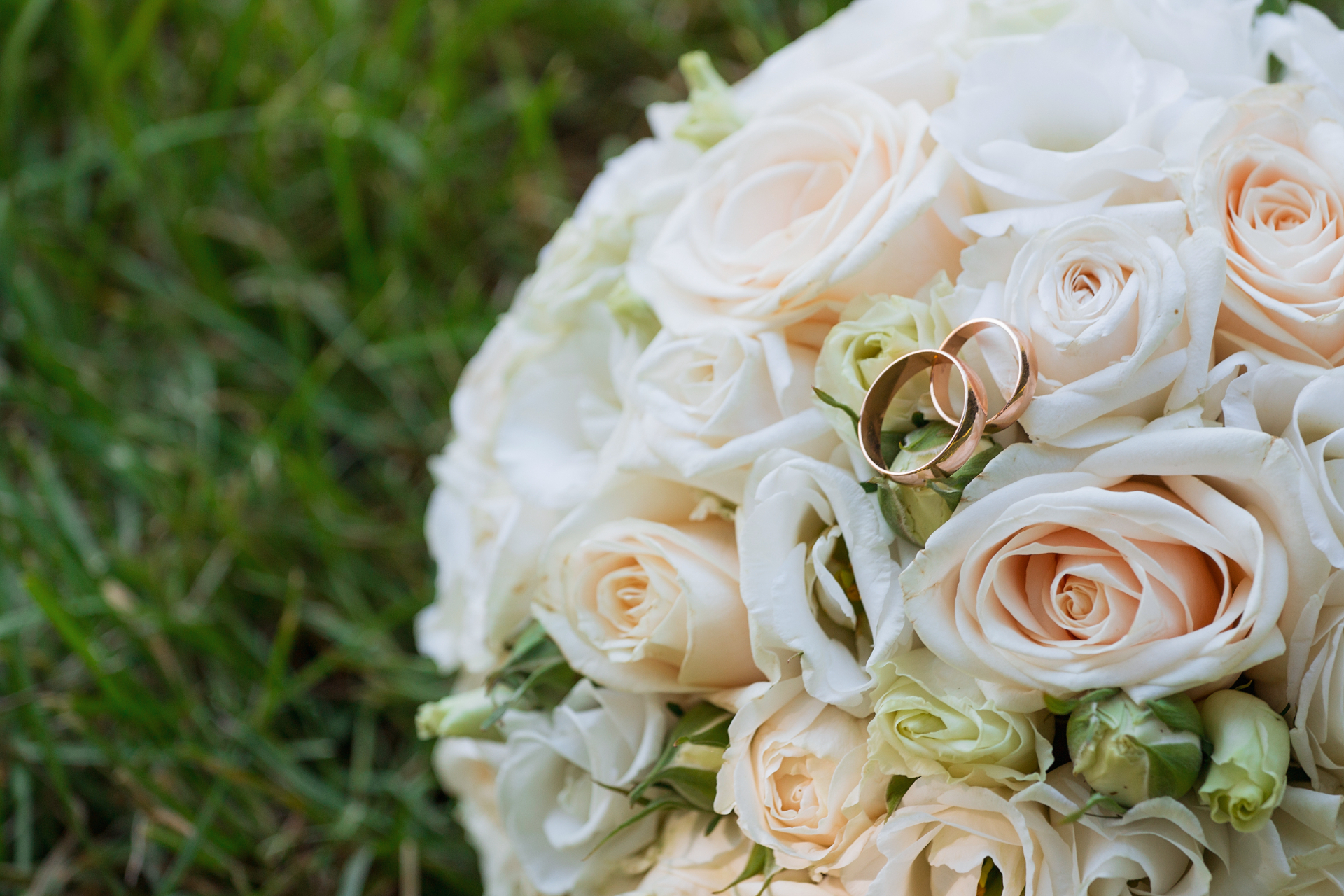 If you are planning a wedding you may be asking: What's a good budget for a wedding? We look at the average cost of a wedding and what you should consider in your budgeting.
The Average Total Cost of a Wedding
Weddings are an essential time in a couples life, it is a hugely significant event, and many like to demonstrate its importance by making a great deal out of it.
Many couples often opt for luxurious dresses, venues, flowers and catering rentals to make the day as special, unique and memorable as possible before jetting off on your honeymoon.
Whilst this is a lovely thing to think and dream about together, when the two of you, your friends and family have reached the aftermath of your happy proposal, you now require a little more thought concerning the wedding costs and your potential budget.
Here we have a list of the essentials for your checklist and a few handy tips on the best ways to save money during the planning process to set you off on the right track.
Ensure you take time to thoroughly note down all essentials or things you desire in a checklist and write down the prices in your wedding budget breakdown. When it's all clearly in front of you, the math may be a little easier.

Wedding Venue
One of the most vital parts of planning your special day is the wedding venue, and you can't have a wedding without somewhere to hold the big day!
With it being the most crucial part of your day, it's not a shock that it is often one of the most expensive on your checklist.
If you do not have a wedding planner for your special day, there are numerous venue directory websites you can head to to find a venue that perfectly suits the vision you and your partner have in mind.
Unless you are getting married abroad, ensure you search on U.K. based websites for the best venues in the U.K. that fits your budget and location.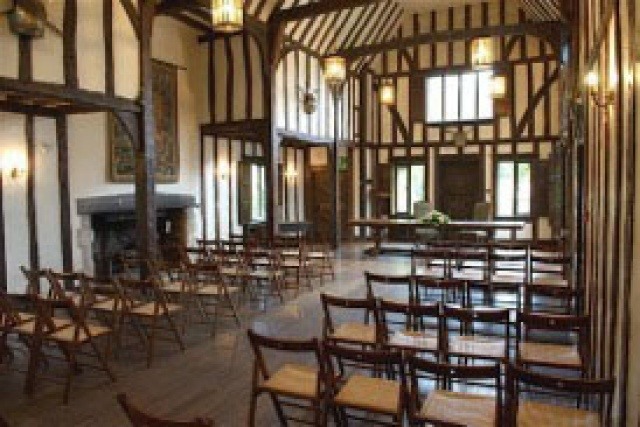 Use filters like "city", "barn", or "luxury" in your searches to achieve the best results of the venue you desire.
A wedding planner in your area could also assist the best venues in the surrounding areas and are likely to have a catalogue of suitable contenders. In terms of the budget for a wedding venue, you will be looking at a price range of around £4,000 - £5,000.
---
If you are planning a wedding in Essex or Sussex, we have a great Tudor wedding venue available. Be sure to ask about our fantastic wedding venue in Essex.
---
Catering
Catering at the reception is also vital; it's a long day, and your remaining guests will be expecting good food and drinks at an open bar to accompany the high-quality standards.
You also want to ensure the food caters to you and your partner's taste, the dinner, wine, and beer menus fit the evening perfectly, and it's inclusive enough for all parties attending.
Catering costs are entirely dependant on the number of guests you have invited, primarily those following the reception, which will often be more than half of your guests.
Totalling up an estimation of how many guests you expect to come from your initial guest list will enable you to decipher the costs of numerous aspects of your wedding.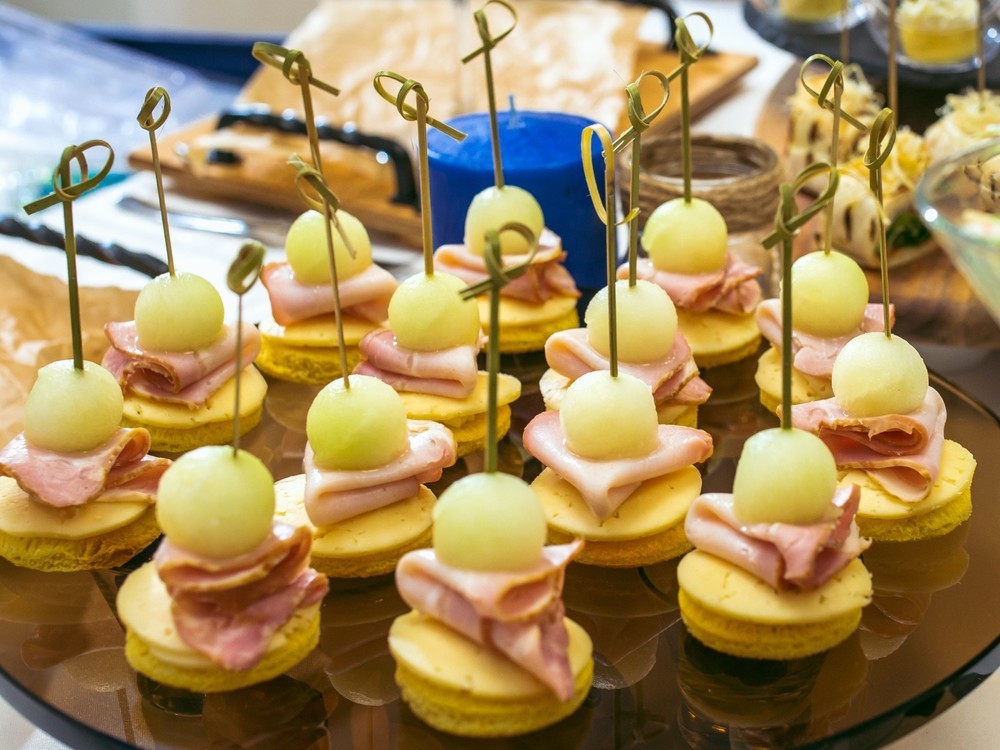 Catering costs are entirely dependant on the number of guests you have invited, primarily those following the reception, which will often be more than half of your guests.
Totalling up an estimation of how many guests you expect to come from your initial guest list will enable you to decipher the costs of numerous aspects of your wedding.
Caterers often charge by the head, so if you are explicitly looking to save money on your wedding, be strategic.
The best way you can do this is by cutting out a few guests from the list, for example, some co-workers or potential plus-one's.
Another fun, fantastic way to save money on your catering is to use buffets, sharing plates, vendors for snacking or food trucks.
It allows you to create a more relaxed, comfortable atmosphere on a budget. The average price range of catering is often around £5,000; however, it is vital to be aware that it heavily depends on the number of guests.
Choosing the perfect wedding photographer is one of the essential decisions you may make.
Your wedding theme needs to be accurately captured with a stunning collection of photographs that you can look back on to remember your happy day and the beginning of a new era of you and your partner's life.
The price will mostly depend on the photographer themselves and the service you want them to provide, for example, do you want a digital album or a hard copy.
The cheaper option would be to opt for the digital album as opposed to hard copies.
Their photography style is fundamental, too; take time to search through many different portfolios and decide which one would take pictures that perfectly fit your vision and aesthetics.
Choose a photographer with a very classic and timeless style; you'll be looking at these photos for many, many years. The rough amount for a photograph can be up to £1,000.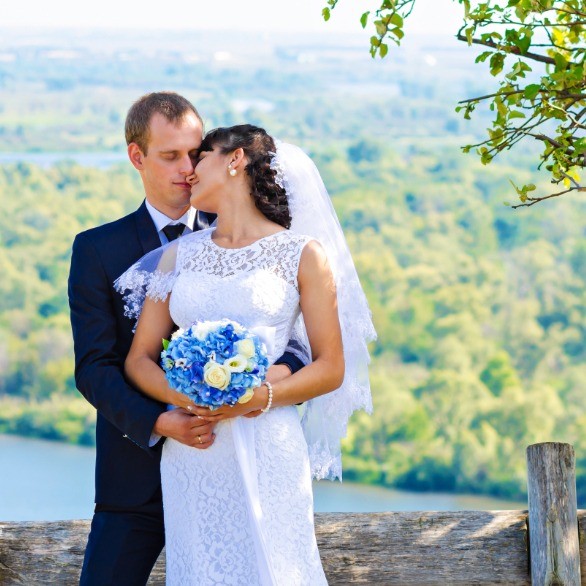 Videography
A wedding videographer is optional for all weddings; you do not have to have a videographer stretch your budget too far.
However, if you want to remember every special moment of your wedding day, a videographer is the best way to ensure this.
If you're after a jaw-dropping, stunning video with seamless editing, it will be a little more costly, and it may mean that you need to cut back on other supplies that you find aren't as crucial to the workings of the day. A videographer may cost around £1,000.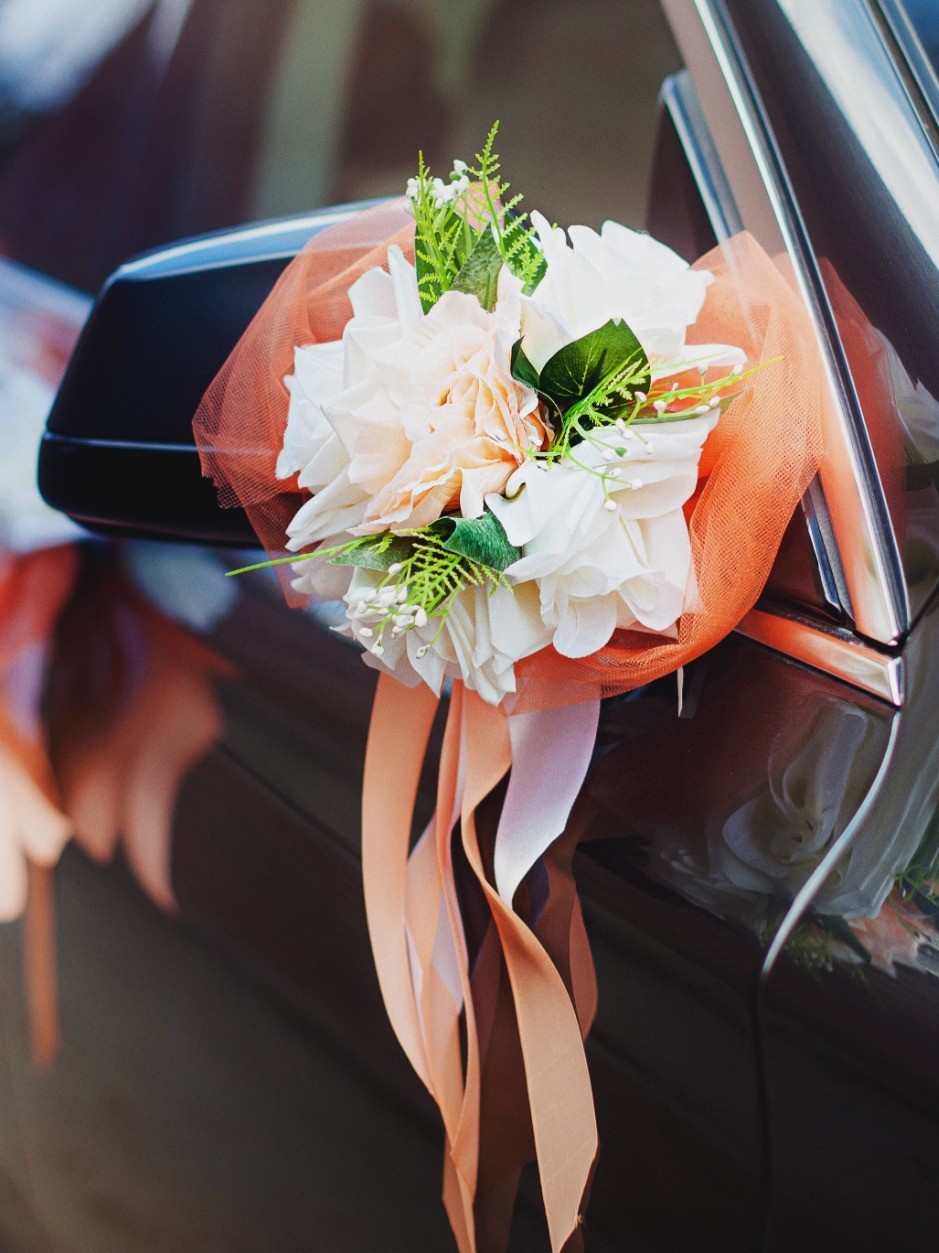 Transport
Whether you are searching to make a low-key entrance or ride from venue to venue in a luxurious looking car, make sure you have an idea early to leave transport for last.
For the bride and groom and their entourage, you want to pick vehicles that will accurately reflect the theme of your special day.

The overall price of your transport will primarily depend on the distance of your ceremony and reception, alongside how many vehicles are needed. Pick something appropriate for the length and gather all the necessary routes and maps for all drivers if they struggle with the way.
Make sure you ask your guests whether they need you to provide transportation for them. Many may take their vehicles or carpool with family or friends.
However, if you have guests out of town or further distances, it may be considerate to book transport to collect them. Transportation may be around £400.
Wedding Flowers
The price of the flowers all depends on the type of flowers you would like most at your wedding ceremony. You want flowers that fit your aesthetics but can also save you plenty of cash.
The best way to do this is to opt for seasonal bouquets. Flowers are such transformative aspects of your theme and decoration. They may go up to around £700 the more luxurious brands you purchase from.

Decoration & Hire
Flowers are not the only form of decoration you can purchase and hire for your big day. Many venues require that you hire any furniture, such as tables, chairs, podiums, etc., for your wedding day at additional costs from a caterer, a third party, or the venue.
For those who hired outdoor venues for any season, you will require a marquee. A marquee may add a few more hundred to your overall price. Many wedding planners or businesses offer decoration packages for hire up to £650 with no extra costs to worry about.

Your wedding cake is a fun part of your occasion, the cake cutting ceremony being a highly significant part of many traditional weddings. It's also a great way for you and your partner to get together and pick a design and cut you both love.
The two things that primarily affect the final costs of your wedding cake are whether or not you want fresh fruit and the number of tiers; the more levels, the more expensive your cake will be.
If you want your fruit fresh, bakers must bake them the night before or the day of the wedding; this makes them far more expensive as it requires more attention to detail in a short amount of time and an added layer of stress.
To save some cash, you may want to ask a very skilled baker in your family or a close friend; you may want to ask them to bake a cake for you as a wedding gift. A wedding cake from a professional may be around £500.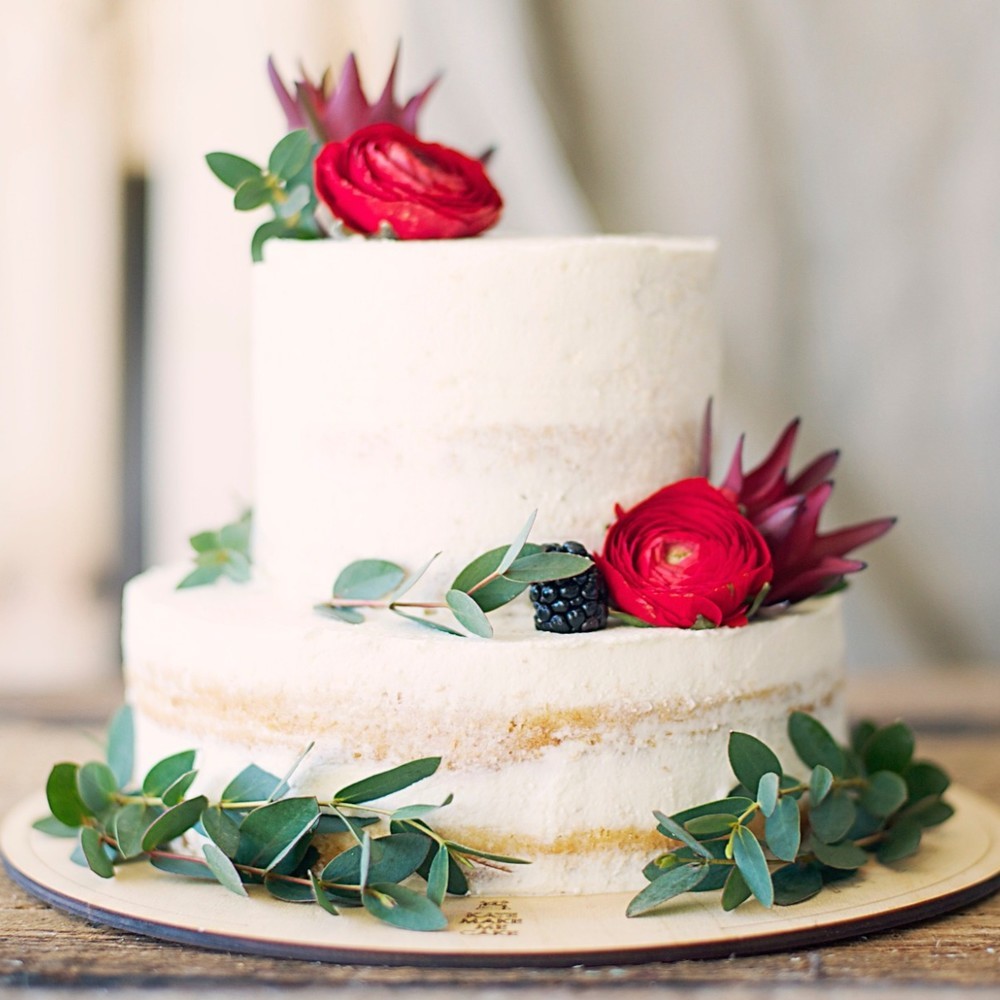 Entertainment and Music
It is essential to choose the right wedding entertainment for your special day; you and your guests want to get up and dance and celebrate this momentous moment with you.
You want to do a lot of thinking about the best kind of entertainment and music for your wedding; it has to suit you and your partners and your guest's interests and perfectly fit the overall theme of your big day. For example, a mariachi band at a winter wonderland wedding seems somewhat out of place.
Do you picture yourself swaying on the dancefloor with your partner, a romantic live band in the background? Or a D.J. to play you all the classic hits? A DJ is the best bet for somebody hoping to cut down on costs. The cost of quality entertainment will likely cost no more than £900.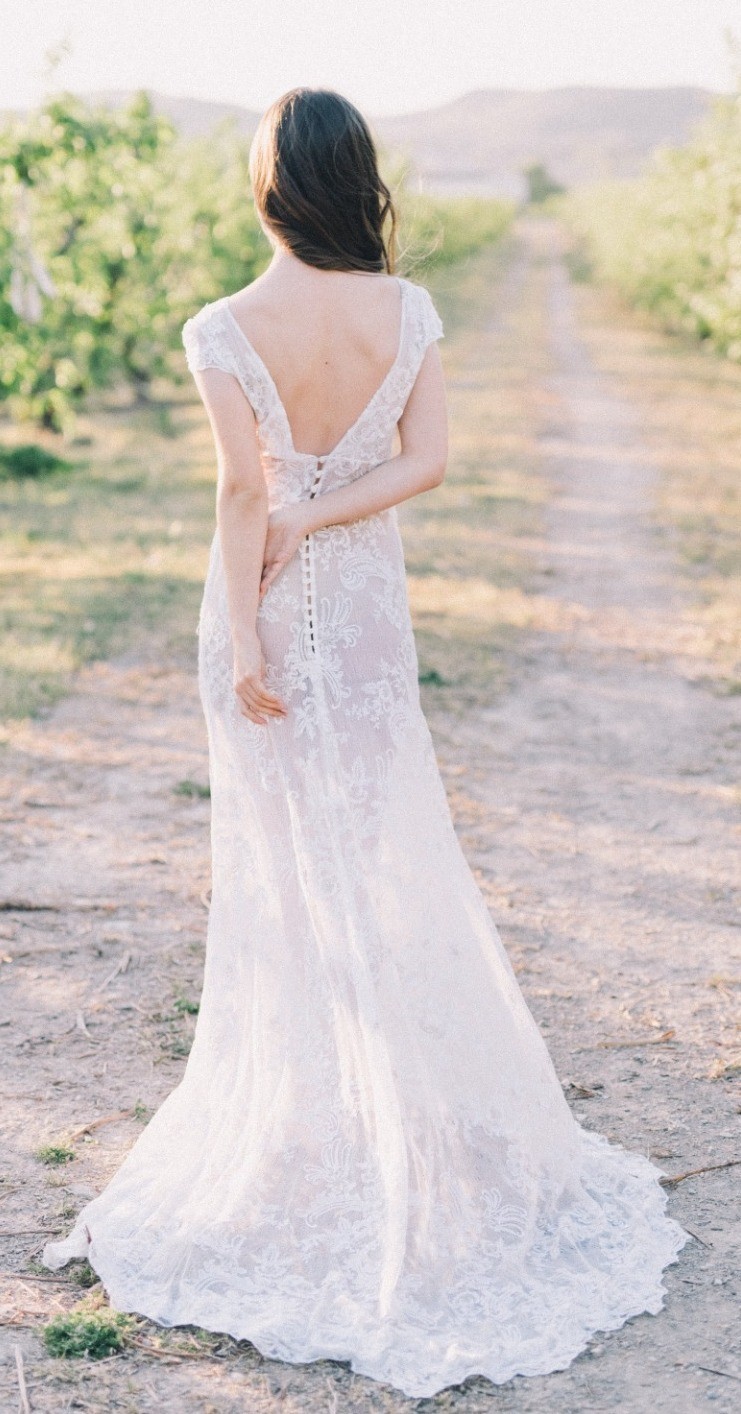 Wedding Dress
Your wedding dress is another vital point of your day, especially if you are more traditional and looking for the perfect dress to stun your guests and partner.
There are stunning dresses all over stores in the U.K., and a beautiful wedding dress is waiting out there for you, and it doesn't have to cost you thousands on thousands for it to be the perfect one for you.
The average cost of your wedding dress may be around £1,000 - £2,000. If the dress is an outstanding feature for you, you may want to save up a little extra. This cost also does not include your bridesmaid's dresses; however, your bridesmaid dresses will often be significantly cheaper, and if you are struggling, you could politely ask them to chip in if necessary.

Shoes
Shoes are a crucial part of your day, you want to ensure you look stunning whilst also staying relatively comfortable, and both of those aspects come at a price.
Assess whether or not you are comfortable in huge heels or want a lower, more comfortable shoe that you can easily walk and dance in all day.
For those looking to save money on shoes, you don't have to go all out with your expenses; the most you may want to be spending is around £200.

Wedding Stationery
Wedding stationery is not the most common or well-known aspect of the wedding planning process, so that you may find yourself a little out of your depth.
The figures for wedding stationery can wildly vary; DIY handmade are somewhat free.
If you don't think about the necessary supplies needed to make them all, online made invitations or place cards can cost up to £200.
Whereas handcrafted, bespoke stationery invitations can cost around £800-£500.

Grooms and Ushers Attire
Ensure you don't overlook the Groom or ushers attire when working out the checklist and overall budget. The groom's wear is just as important as the stunning gown for the bride.
Communicate to all sources and ensure the ushers are comfortable with the style and colours you choose, just like the bridesmaids; they don't have to match completely, but you could go with a collective pattern theme or a colour scheme.
The groom and ushers are as central as the bridal party, so it's nice for them to fit the day's theme and look like a collective. The prices for groom and usher attire may range up to around £800.
Wedding Rings
The wedding ring is such a symbolic detail of the wedding; like your engagement ring, it will stay with you for as long as you are together to remind you of those happy memories and your love for one another.
Whilst it's quite an added cost to your wedding budget, it might be one you leave uncut. Please do plenty of research online to search for the best styles and metal types of wedding bands and their prices.
Pick a few favourites and decide the best for your budget. The most you'll want to spend on your wedding ring is around £900.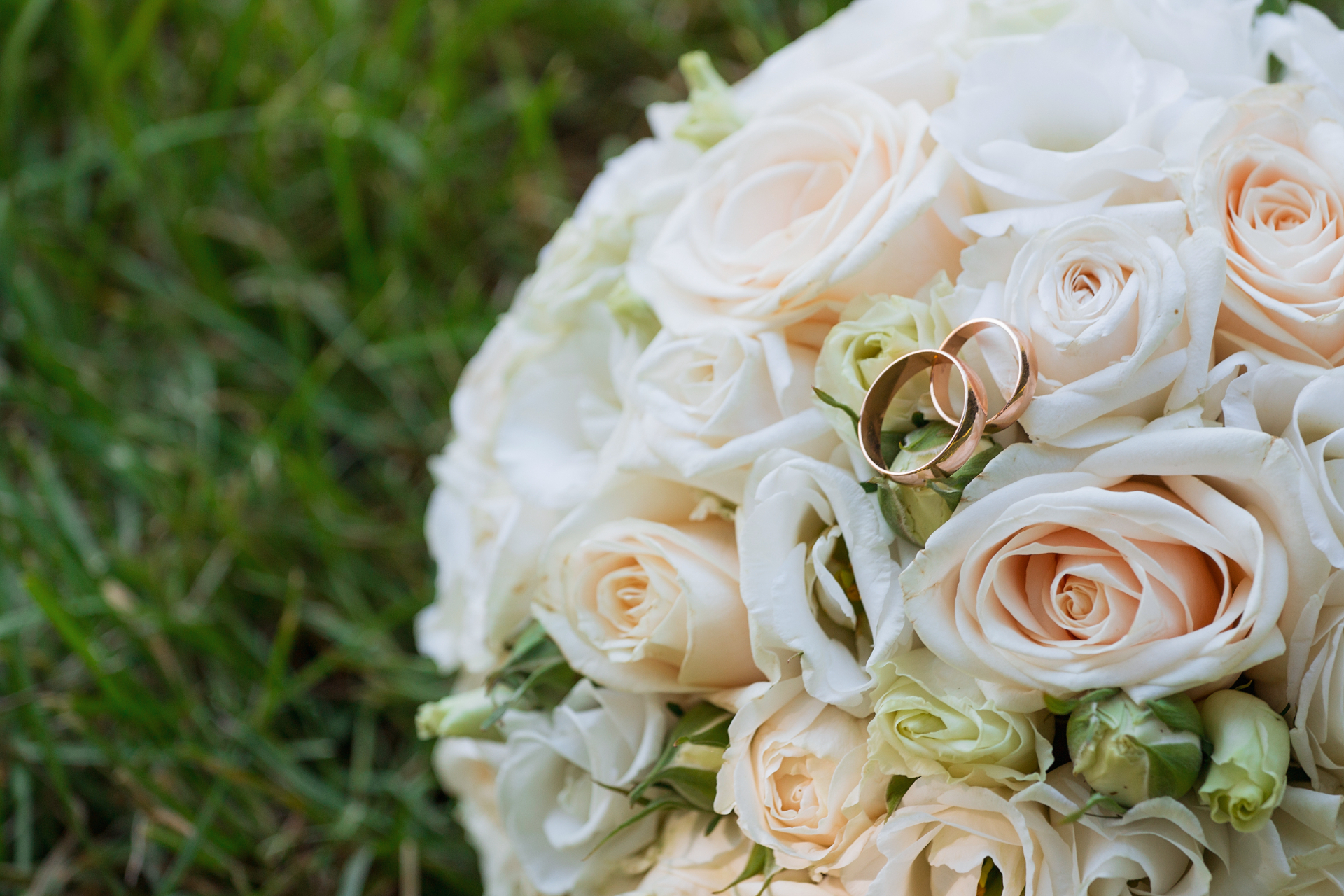 Registrar Fees
As easy as it is to get overexcited about planning the aesthetic side of your wedding, the registrar fees are an overlooked expense that you most definitely don't want to forget about. It's the fee that covers the actual ceremony and marriage licence.
The registrar fee can often depend on whereabouts you are in the U.K; the price range can be anything from around £100-£300.
Beauty
Every bride must and wants to look drop-dead gorgeous to celebrate their special day as they stand by their partner.
Makeup and hair are essentials to elevate your appearance to the next level. The most you may be paying for a U.K. makeup artist or hairstylist should be around £500.
To save on costs, you may want to ask any close friends who are makeup artists or hairdressers to do it for you, and they may give you a discount; if you're super tight, you may even get it for free.
Ensure any artist or stylist provides you with a trial run beforehand so that they can get a feel for what you envision and recreate it perfectly to a high standard.

Favours & Gifts
Wedding gifts and little favours aren't necessary, but they're a nice touch for your party if you can afford to do so!
Choosing to set aside extra costs to give your guests something small to remember the day is a lovely token and a thank you for them coming along to celebrate the joyous occasion with you.
Leave this till last; it solely depends on what kind of favours you wish to give out and the amount you have left in your budget; it could even be simple, beautifully decorated thank you cards with nice words inside.
The price range for all the wedding party gifts together, should you choose to gift actual items, should be around £600-£700.
All-in-all, the average total budget cost of a wedding in 2021-2022 should be around £25,000. It all depends on the budget you have and the kinds of things you are looking for to complete your special day.
Do plenty of research before and during the process, get help from loved ones and friends and if you are seriously struggling, opt for wedding planner services to help you get the best deals and perfectly align everything you need against your budget.
Once everything is planned properly and costs are set in place and paid for, you can then extend your thoughts to a beautiful honeymoon for the two of you to enjoy!
---
Are you planning a wedding in Suffolk or Essex? We offer an amazing Tudor wedding venue located between Ipswich and Colchester.
Follow the link below to find out more about booking our wedding venue in Hadleigh, Essex.